SAFETY – INTEGRITY – ATTENTION TO DETAIL

We serve at these locations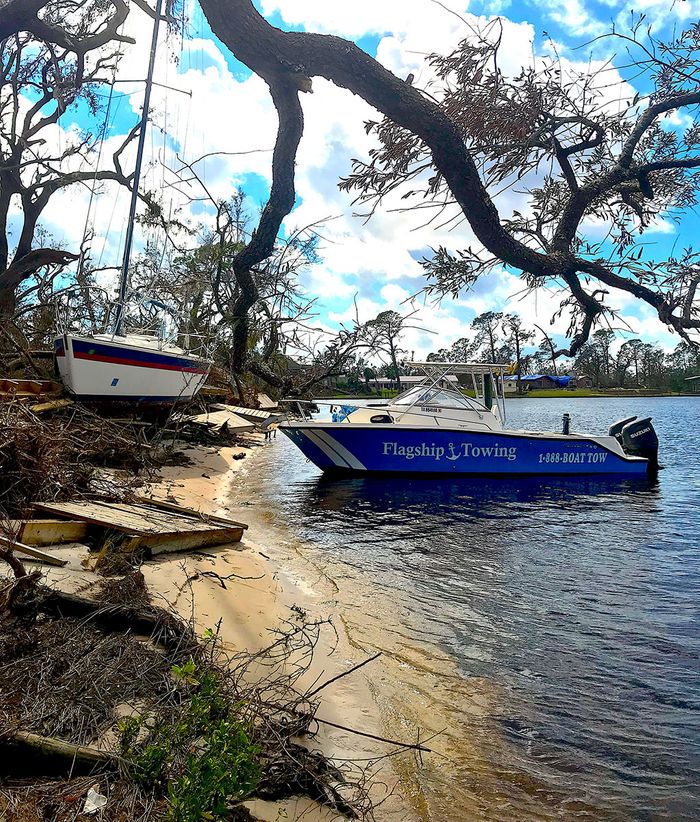 Have Insurance?
Great News! We work directly with insurance companies to provide our services at no cost to you. Check with your insurance carrier for specific policy details regarding your coverage options.
★★★★★
"The best response time I have received in my twenty years fishing off of West Palm Beach. Not only were the quick and efficient, they were actually great people as well. I will definitely be using them again."
- Jacob Duns
★★★★★
"Thank God for Flagship Towing. Recently I took my 6 year old son fishing and we were having a great time. Out of nowhere, we hear a loud bang and the boat came to a halt. I googled boat towing services on my cell and see Flagship Towing. I give them a call and speak with Chris Riley, he assures me someone should be to us within the hour. Not even 15 minutes later, they arrive and tow us back to the dock. What could have been a nightmare, turned into a great day of fishing."
- Chris Miller
★★★★★
"Flagship Towing has been our partner of choice for many marine services with coverage on multiple lakes. Whether it be boat lift install & modifications or on the water assistance, they are easily the best in the Austin area. Without their top level towing assistance, the Nautical Boat Club operations in Austin would have a major void to fill in our day to day operations. Whatever service you are considering them for, personal or commercial, they are the safe choice to get things done the right way."

Ready To Join?
We offer multiple membership options so you can choose the plan that works best for you!